Are You Ready For Lawn Care Advice That Produces Results?
Complete Solutions: Lawn Care For Everyone
Feast your eyes on a luxurious, emerald green lawn!
Feel the soft, cool texture of the grass beneath your feet!
Can you claim that reality, or is it still just a dream?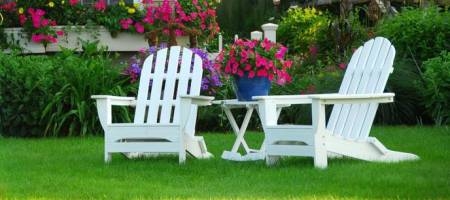 How do you create healthy grass and protect it? Few garden projects provide the same satisfaction as an elegant looking lawn.
You invest time, energy, and money to acquire the beauty and benefits of a grass lawn. Now you can keep it looking great!
Do you have questions about lawn care?
The Garden Counselor provides answers about maintenance, correcting problems and lawn projects. Does your lawn need minor repair or major renovation? Can you do it yourself? Discover how to make that happen!
Do You Need An Easy To Follow
Lawn Care Guide?
Get the whole story so you can grasp the fundamentals and understand the details. A proper do-it-yourself guide with explicit instructions makes all the difference!
learn the basics of building a gorgeous lawn fit for a queen;


identify sources of recurring problems in a lawn and fix them;


eliminate weeds, pests, diseases and don't invite them back;


know when to fertilize, what to use and how much to apply;


determine when and how to perform regular maintenance;


install or repair a lawn using grass seed or laying sod;


select a new type of grass that fits your conditions and needs;


repair or set up an irrigation system to save water & trouble;


prevent unnecessary expenses and wasted time;


evaluate and choose the correct lawn service company;


invest in appropriate garden equipment and tools.
One step at a time, all of this becomes possible... when you have a source to help you plan, prepare and perform.
Trophy Winning Turf? or
Simply Green and Keep It Simple?
One goal of the Garden Counselor is to inform you of practical alternatives. There is no "one-size-fits-all" solution. What's right for you has to be what is feasible. Are you restricted by time, energy, money or health? Then you deserve to know more than one way to deal with your lawn care issue.
Look at the information. We'll help you weigh the costs of different approaches. You evaluate the options. Then make a choice that works!
That's your path to success with lawn care! Are you ready to let the Counselor be your guide?


Where To Start
Option #1: New Feature! Use the Google Search function to see which articles include your topic of interest. The search results will be confined to this Lawn Care site. Just enter your word or phrase in this Google box. The search function is also accessed by clicking the Site Search button on the left side navigation bar found on each page. (Some pages have a Google search box at the end which is directed to the entire internet, for your convenience.)
Custom Search
Option #2: Browse through the descriptions that follow and click on one of the Lawn Care Topics.

Option #3: Go to the Site Map page to see the complete list of categories with their respective articles that are ready now. More to follow!

Sign up for RSS Feed to get notices of new material as it is posted on the site. It's the easiest way to get updates at your convenience.
Get information on RSS Feed.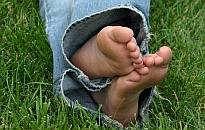 Thanks for joining us!
Enjoy your visit!
Don't Forget To Take Your Shoes Off
And Go Barefoot
On Your New, Improved Lawn!
My garden needs help! Not endless possibilities! Lawn and garden products make your job easy, your yard healthy & pretty with advice from this garden shop.
Crabgrass takes over unless you know how to stop it! See PHOTOS to identify; plus detailed info to eliminate this dastardly weed from your lawn & garden.
Kill bermuda grass, when possible, with the right products and knowledge. Get rid of bermuda before planting a lawn, or in other areas, with this full series of articles.
Gophers tear up your lawn and garden. The wrong gopher control methods bring you to tears. Learn how to get rid of gophers in a smart, safe way that is best for you.
Need to get rid of lawn weeds right now? Chemical spray? Weed & Feed? Natural controls? Pick the right approach with these tips.
Many lawn conditions result in brown grass. Did you cause it? Can you correct it? How can it be prevented? Learn why grass stays brown and what to do about it.
Understand the tricks & timing of herbicides. Effectively prevent weeds in your lawn. Avoid typical mistakes by people who say "Pre-Emergents Don't Work for weed control."
Sow it wrong, you get brown! A new green lawn doesn't happen in 5 easy steps. Learn complete details on all aspects of planting grass in this series of articles.
Help your oscillating sprinkler function better. Avoid the common causes of premature failure. Simple solutions to keep this lawn sprinkler working, and you happy.
Whose formula can you trust? Is it safe? Will it work? Learn what effects a typical home made weed killer will have, how the ingredients work, and what to avoid.
Is it a good idea to go natural with your lawn fertilizer? Is it cheaper and safer? Using Tonics for Lawns is popular, but consider these cautions before you start to spray.
So many Lawn Fertilizers... Confused about what to put on your grass and when? The best lawn fertilizer is no secret if you know what to look for and avoid.
How does soil help or hinder the growth and health of plants? Learn the answer to why is soil so important to your lawn and garden success. Life below ground affects life above.
Lawn Care Services can make your day, or not! Use this guide to determine needs and preferences. Discover common things that cost or save you money.
What questions do you ask before hiring lawn care companies? This detailed guide will help you avoid surprises, evaluate and choose the best service for you!
Beat the high cost of nursery plants. Learn how free plants or cheap plants are readily available for anyone with a good eye & a green, or dirty, thumb.
When your need for quality advice goes beyond the topic of Lawn Care, the Garden Counselor offers these links to gardening resources that are worth your time.
Got the gardening bug? Or just bugs in the garden? Free newsletter. Gardening tips for all. Advice on plants, projects and pests in your yard or lawn. Fun and informative.
Use the easiest way to find the best info on all lawn care topics. Search The Garden Counselor Lawn Care site, or the entire Internet for lawn care advice, tips, products and services.
All the informative articles and photo galleries about lawn care are listed by category. Use this site map to discover instructions, pictures and advice for your topic.
The Garden Counselor offers detailed information and instructions on lawn care. Now you can submit questions and get a personal reply about your situation.
The Garden Counselor concept was formed when a shopper remarked that someone should explain things online this thoroughly. The goal is to provide a personal touch without sacrificing detail.
Locate new or updated articles by The Garden Counselor on Lawn Care. The site blog also posts timely answers to readers' questions, and shares relevant material from other sources.
If your supply of hope is running on empty, grab hold of someone else's hope, and hang on. Plant seeds of hope to gain the strength and resolve to keep on keepin' on. Start with this word of encourage